We're SO excited to introduce you to the Soulful Life Sanctuary!
If you're ready to reconnect with your soul and connect with other like-minded souls in the process, then this is the space for you! We would love for you to join us inside!
We created the sanctuary to give each of us a special place where our hearts could share openly and expand with others who are on a similar journey.
We wanted to create a sacred community where we lift each other up and support each other in listening to our soul's whispers.
We wanted to bring together soulful tools to help you along your journey and a soulful community to support you along the way.
It's sometimes easier to disconnect from our soul – our true voice, our purpose, the deeper meaning of life – than it is to stay connected. Life gets so busy, and DOing sometimes seems to be given more priority than BEing.
This is something that we've both struggled with. We've accomplished some really great things through doing and pushing and achieving, which we're so grateful for. But we found that all of these achievements didn't mean anything if we lost our connection to our soul and to the universe and to what's truly important. If we weren't present or grounded, we weren't able to enjoy these accomplishments.
We found that when we are connected with our soul and grounded in this loving space, we are much better able to appreciate everything much more easily.
It's almost like when we've disconnected, our lives are in black and white. And when we're connected (to ourselves, others, and the universe), we see everything in bright, beautiful color.
That's what we hope this special space will do for you: help you feel more grounded and present in your life so that you can also feel connected and can see your world through a lens of beautiful color!

We created the Soulful Life Sanctuary for all of us. We created it so that we would have a space to go to relax, recharge, rejuvenate – a space to go to plug back into our connection with ourselves, others, and this beautiful universe that we are a part of.
It's our hope that this will be a refuge for all of us. A place where we can be ourselves – where we can let love flow freely. A place where we can support each other – where we can learn and grow and evolve and feed our inner flame that so desperately wants us to pay attention to it and heed its whispers.
The Soulful Life Sanctuary is a perfect fit for you if:

You are feeling called to slow down and reconnect with your soul, your purpose, and your place in the world.

You are tired of feeling like you're walking through life alone, and you want to connect with others who are on a similar journey. You are ready to meet more members of your soul family and share your experiences.

You are excited to immerse yourself in a loving community that offers soulful tools to help you become more grounded and connected to both the physical and the spiritual world.

You are ready to show up authentically and openly. You are ready to get real – with yourself and also with others. You are so ready to be in a supportive, safe space where you can take off your mask and let others see the real you.

You are open to spiritual growth, and you want to grow and learn through ecourses and live classes.

You are ready to step into your soul's purpose (or at least explore what that purpose might be).

You are ready to give yourself permission to Be more and Do less.

You are ready to love and be loved. To give and receive. To stay open to the magic that is all around you.

You are ready to come home.
If this sounds like you, we can't wait to welcome you in the sanctuary! We can't wait to be on this journey together!
We have two membership options: Basic and Upgraded!
Here's a description of the two membership options: 
Option 1: Basic Member

Private Facebook Community – You'll have full access to our private Facebook community where you can connect with the other members in real time. You will also be able to see what events are coming up and participate in weekly threads to get to know each other better and connect at the soul level.

Ecourses – You'll have full access to all of our ecourses:
Here are the ecourses that you'll instantly have access to when you join us (valued at over $1000):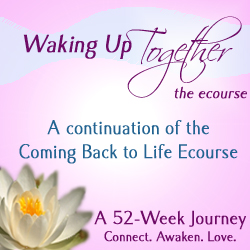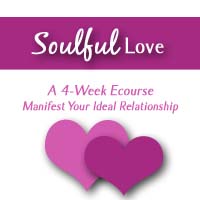 Study Group – Dan will be teaching one live video study group every other month that focuses on the Abraham-Hicks' teachings.

Support Calls – Dan will be hosting support call that meets every other month, which is a wonderful way for you to connect with him and other sanctuary members in real time and share about what's happening in your lives. Dan is a Certified Life-Optimization Coach with years of experience coaching people, both one and one and in groups, and this is a wonderful way to receive soulful coaching and insight – both from him and also from the other members. It's an open forum, and all are welcome.

Monthly Facebook Party – Jodi will be hosting a monthly Facebook party on a topic that you vote on. It's a fun way to connect in real time with each other. These parties will focus on different aspects of soulful living, such as spirituality, wellness, self care, abundance, etc.
Option 2: Upgraded Member (Includes Basic Membership + Full Access to Our Soul Shakers' Community)
If you're a soulful entrepreneur (such as a coach, a healer, or a heart-based business owner) — or if you dream to be — we highly recommend this option! You'll receive everything from the basic option, plus:

Dream Questionnaire – You'll receive a detailed Dream Questionnaire to help you get super clear about your dream, your focus, and your action steps to help you bring it to life (25 pages!!!)! This will help you get clear about where you are starting from and where you want to go. It will also help you see where your strengths are and where you could use support.

Private Facebook Group – In this space, you'll be able to connect with other soulful business owners in real time and receive direct support. Surrounding yourself with other soul-shakin' dreamers is one of the quickest ways to reach your dreams! Our positive energy is absolutely contagious, and together we are truly unstoppable!

Monthly Group Call – This is a wonderful way to meet with the other members to discuss your business and receive and offer direct support. In the call, each person will have a chance to share their dreams and ask the group members for support in reaching them. You will be in a group with others who are just as committed as you are to reaching their dreams. And Dan will be there facilitating the group to make sure everyone gets a chance to share. He'll offer his guidance and support you in reaching your dreams. These calls are always so powerful, heartfelt, and amazing. Life-long friendships have been formed during these calls, which is so special to see.

One Free Newsletter Ad – You'll be eligible to receive one free newsletter ad (a $50 value) for one of your soulful offerings in our weekly ezine, which goes out to thousands of people! (Please note that you must be a member for at least 3 months before you will be able to redeem this.)

Soulful Videos – You'll have access to 20 soulful videos, including Jodi's Soulful Business Tips series. Some of the topics include: self care, blogging tips, marketing advice, time management, honoring your authentic message, interviews with fellow dream makers, and so much more! We have definitely learned a lot along the way, and we are excited to share what we've learned with you – there's no need for you to start from scratch!

Monthly goal setting, action steps, and accountability partners – At the beginning of each month, we'll each come up with an actionable goal to help lead us closer to our dream. You'll have the option of choosing a personal accountability partner within the group who will support you and keep you on track as you move toward your dreams. This partner can also help you with emotional support and loving guidance.
Soul Shakers is a wonderful place to bring your dreams to life! (If you would like to learn more about it, please click here.)
Please click on the option that feels right for you. I can't wait for you to join us in the sanctuary!







How long will my membership last?
You'll remain a member as long as your monthly payments are current. If you decide to cancel, your membership will end at the end of the month that you last paid for.

How long will I have access to the course materials and the goodies inside the sanctuary?
As long as you're a member, you'll have access to everything in the sanctuary.

How much time do you recommend spending in the sanctuary each week to make it worthwhile?
The true answer is whatever feels right for you. There is no right or wrong way to use your membership. You'll know how much or how little time you want to devote to the sanctuary. There will be always be new discussions to respond to and will frequently be new workshops and courses to sign up for. And you'll know which ones are calling you by listening to your heart. You'll know exactly what to do and when and how often to do it.

Is the sanctuary based on any religion?
At the risk of outing ourselves as major cheeseballs, we would say that the sanctuary's religion is love. We believe that at the heart of every religion, love is the common denominator. The sanctuary does have a spiritual foundation – a place for seekers to learn and grow. We believe that we are spiritual beings having a human experience. But you don't have to believe that to join us. Whatever your beliefs are, we think we all can agree that it would be wonderful to spend our time here on Earth as joyfully, consciously, and soulfully as we are able to. That's the common ground that we all can meet on.

Who is the sanctuary open to?
It's open to anyone who wishes to reconnect with their soul and connect with others who are on a similar path. It's open to everyone around the world – men and women. You must be at least 18 years old to join.

Will I be able to share privately in the sanctuary?
Yes! It is a safe and private space where you can share from your heart. When new members join, they agree to keep the sanctuary private and not share what happens within our sacred space with anyone outside of it. With that being said, please only share what you are comfortable with and what you are okay with others reading.

What's your refund policy?
Because you'll have instant access to all of our courses, which are valued at well over the membership price (over $1000), your purchase for the sanctuary will be final. We both tend to over-deliver though, and the membership price is super low for all that's included.

If you have any additional questions, please email us here: support@soulfullifesanctuary.com.
Please choose your preferred membership option and join us today! 
We've seen firsthand how being part of a loving community can change our lives for the better. And we've already seen this happening to the sanctuary members since it opened in 2014! Something truly magical happens when we say yes to life, when we embrace our connection with others, and when we let our soul's voice lead the way. By joining this sacred space, you're allowing your heart to guide you. We're so excited to welcome you home!
If you have any questions at all, please email me here: support@soulfullifesanctuary.com.
We can't wait to see you inside the sanctuary! We're going to have so much fun together!
Hugs,